I've been doing some serious spinning since the tour began.
First I plied (on my bottom whorl spindle) the two top whorl spun singles of the Maine Autumn wool (~81 yrds... need to check the weight... I think around 3.8oz)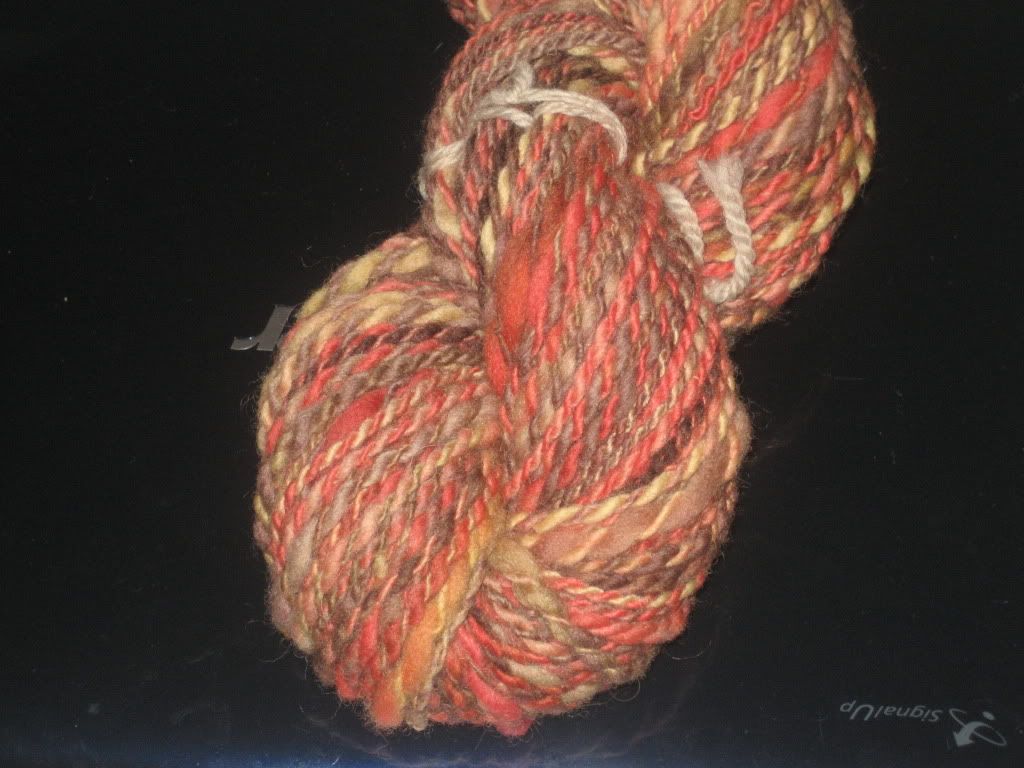 Then I plied the Cotton Candy roving on the wheel (first plying on the wheel... yardage and weight is written down but not accessible at the moment):
Here are a couple skeins of the practice wool waiting to be washed/set.
I did this as a 3-ply (my first). About 99yrds (pre wash). Not sure about the weight offhand. Again, need to check my notes.
Next I spun up the fawn Ashland Bay fine alpaca top I ordered a while back from WEBS.
Got about 152 yrds and 3.8oz total. Spun up very nicely, fairly even, and pretty thin. Need to check for WPI. I think I will end up swatching this up soon. I like the sheen and drape it has a lot.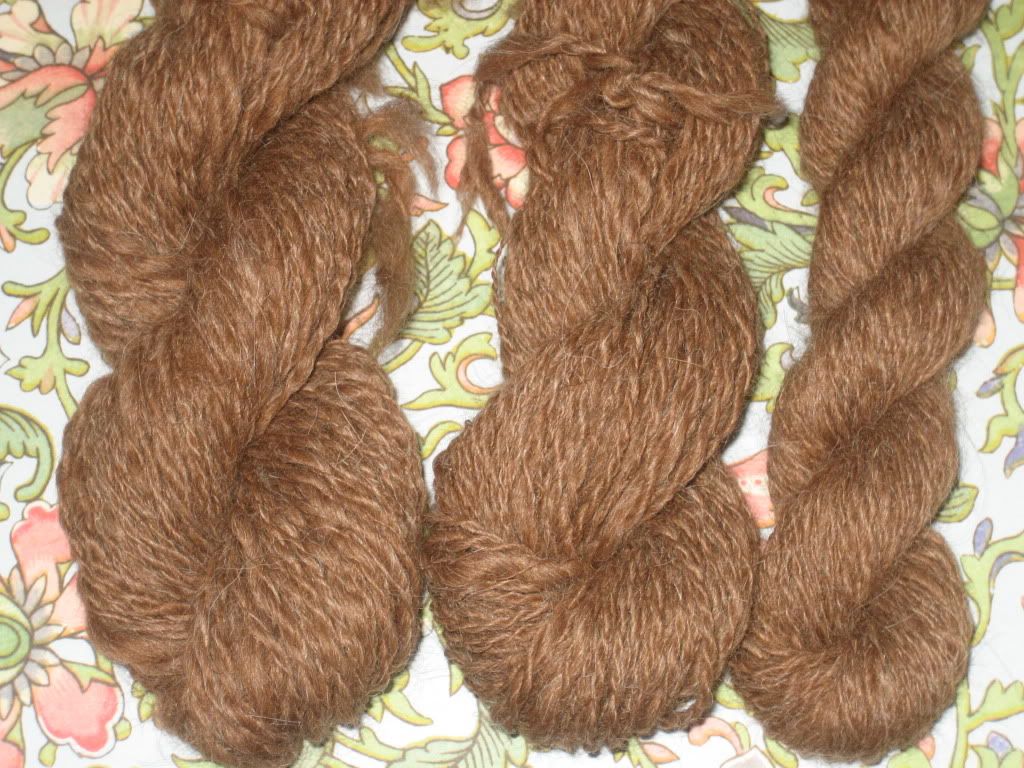 Last Tuesday, I opened the door to find ~9lbs of alpaca on the doorstep! Hooray!
On the right is 2lbs of Sanya, which I am spinning into a lumpy bumpy chunky 2ply for Julie Wier. For this, I get to keep the 2lb 12oz bag on the left of Miss Scarlet's lovely reddish brown (dark fawn) fleece! And in the back, still in the box, is Amos' 4lb 5oz full fleece which I got from a lovely lady on Ravelry.
I've acquired quite a bit of alpaca lately. I have some very special roving (oncluding some suri/huacaya blend) and a pound of Tom's very lovely fleece from North Star Alpacas on Etsy. I can't wait to dive in to that stash but I want to make some special projects from that so more on that later.
For now, I'm focused on processing and spinning Sanya's fleece for Julie.
I have some pics of the washing and prepping but running low on laptop battery so better wrap up this entry.
Here are the three completed skeins I have so far (a total of about ~7oz and 181.5 yrds, I believe):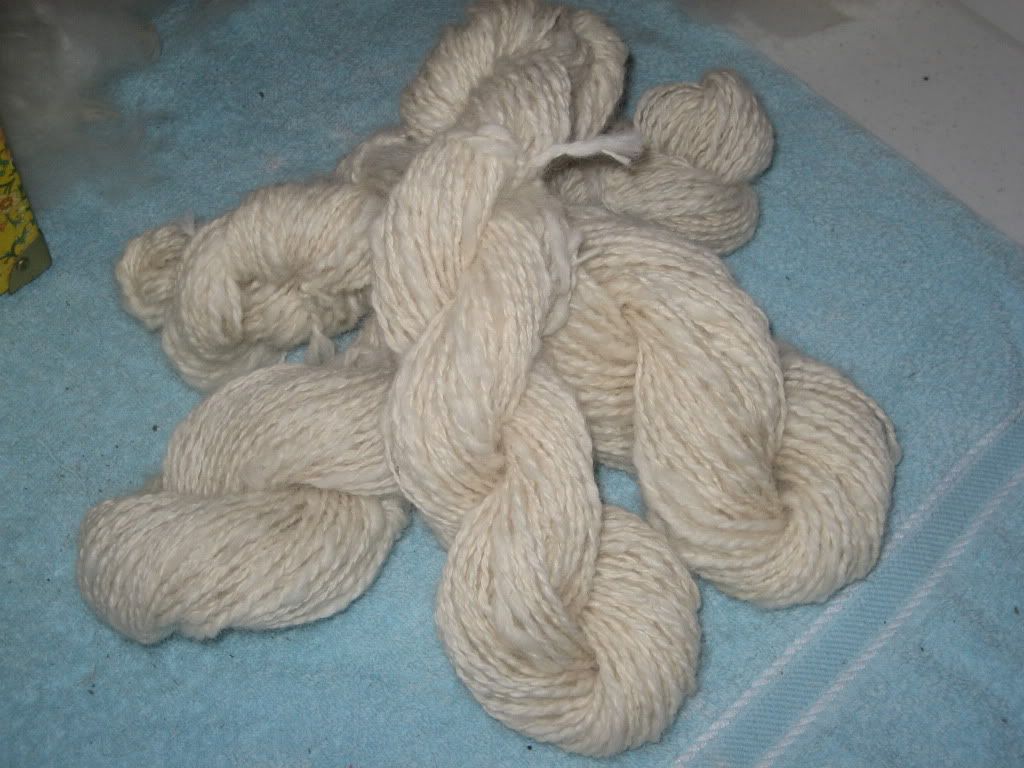 Also, here is a skein I completed prior to the TDF:
I'm very excited about all my progress. I'm also working on some superwash merino on a laceweight spindle but that's not terribly interesting to look at yet so I'll get back to that.
Ok, so there's the quick and dirty recap of my TDF progress from the last week and a half. Not bad, if I do say so myself. ;)